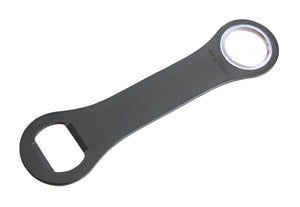 Used by professional bartenders and beer lovers around the globe. Hand Jive beer bottle openers are considered to be the best available. NZ designed. NZ owned. Rugged, stylish, dependable. BEWARE cheap imitations! These are made from non corrosive Marine Grade Stainless Steel. They will not chip, bend or break.
All openers come with an Hand Jive branded drawstring gift bag.
FREE shipping on all orders placed through our website!